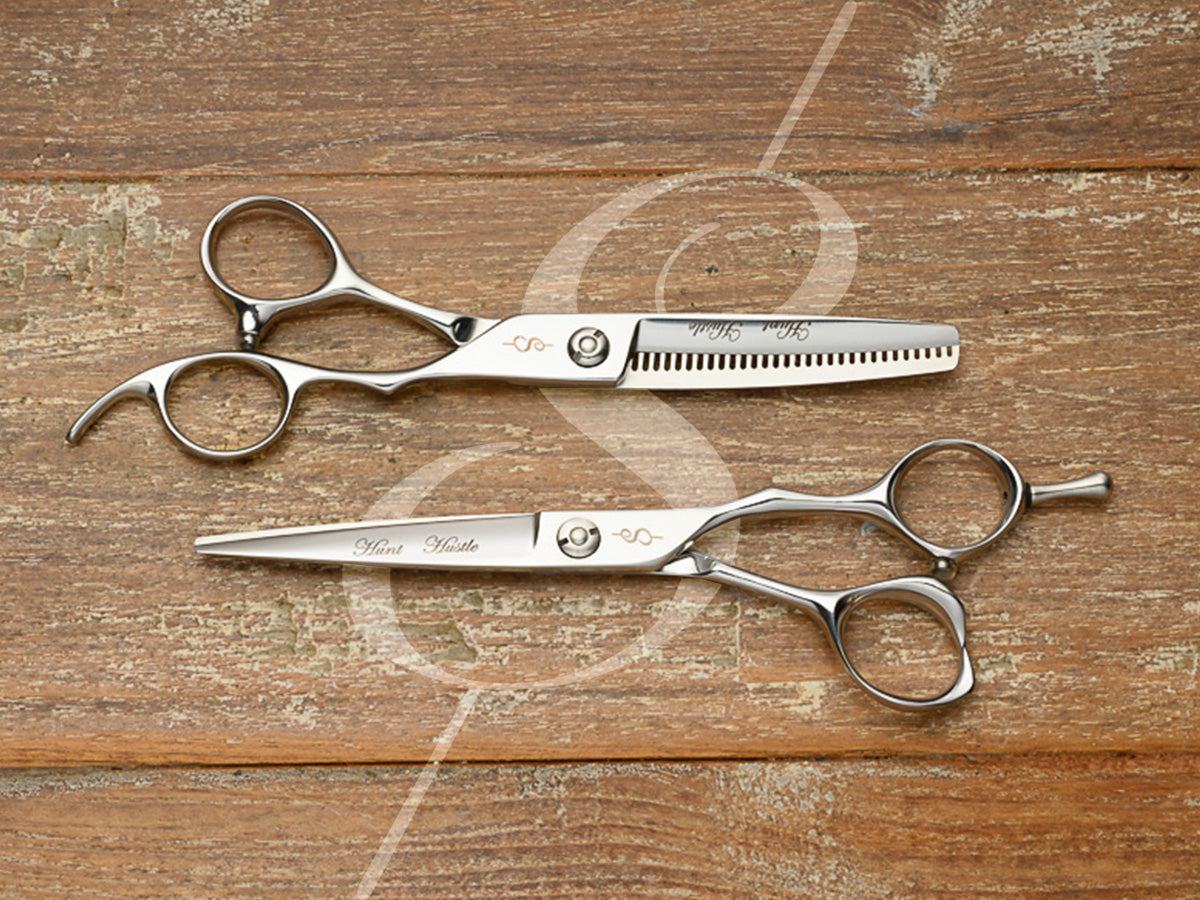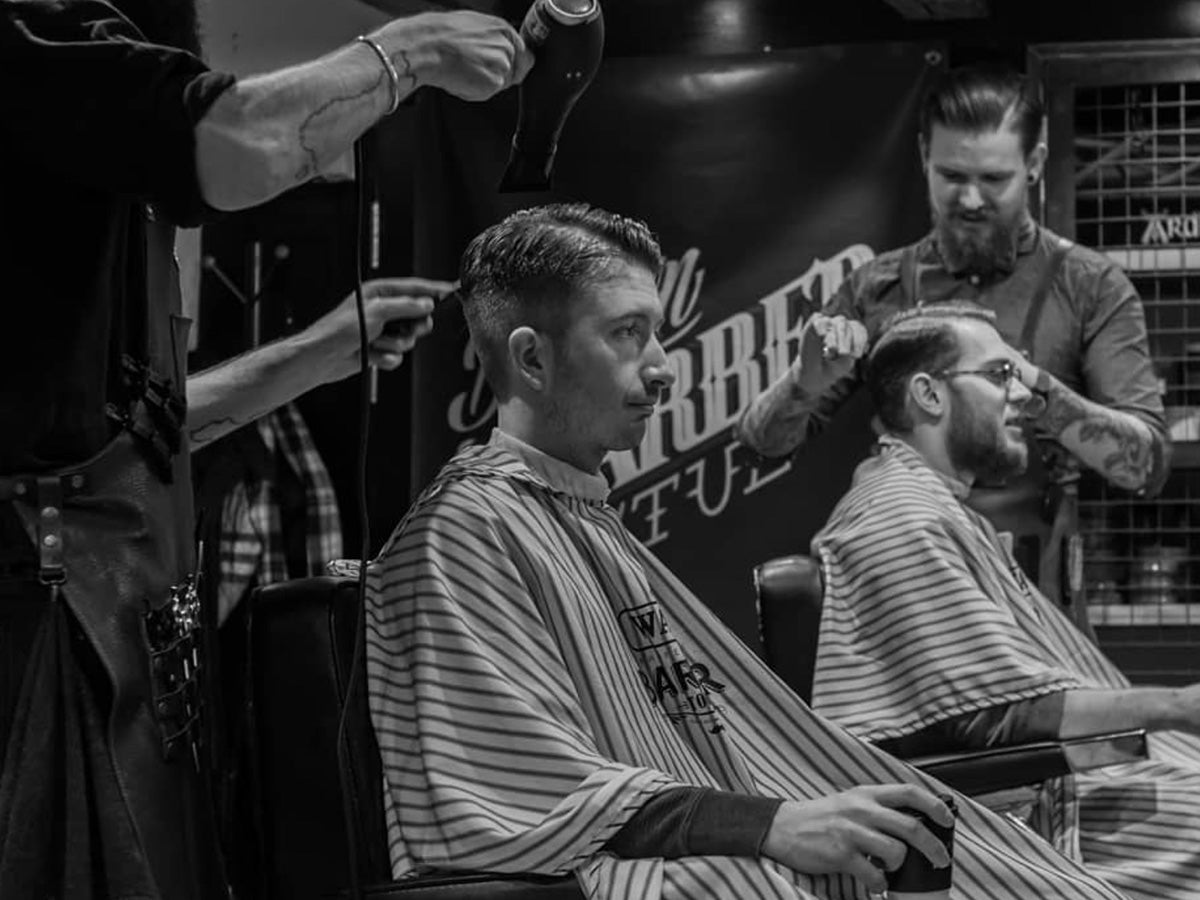 join the hunt
Referral Scheme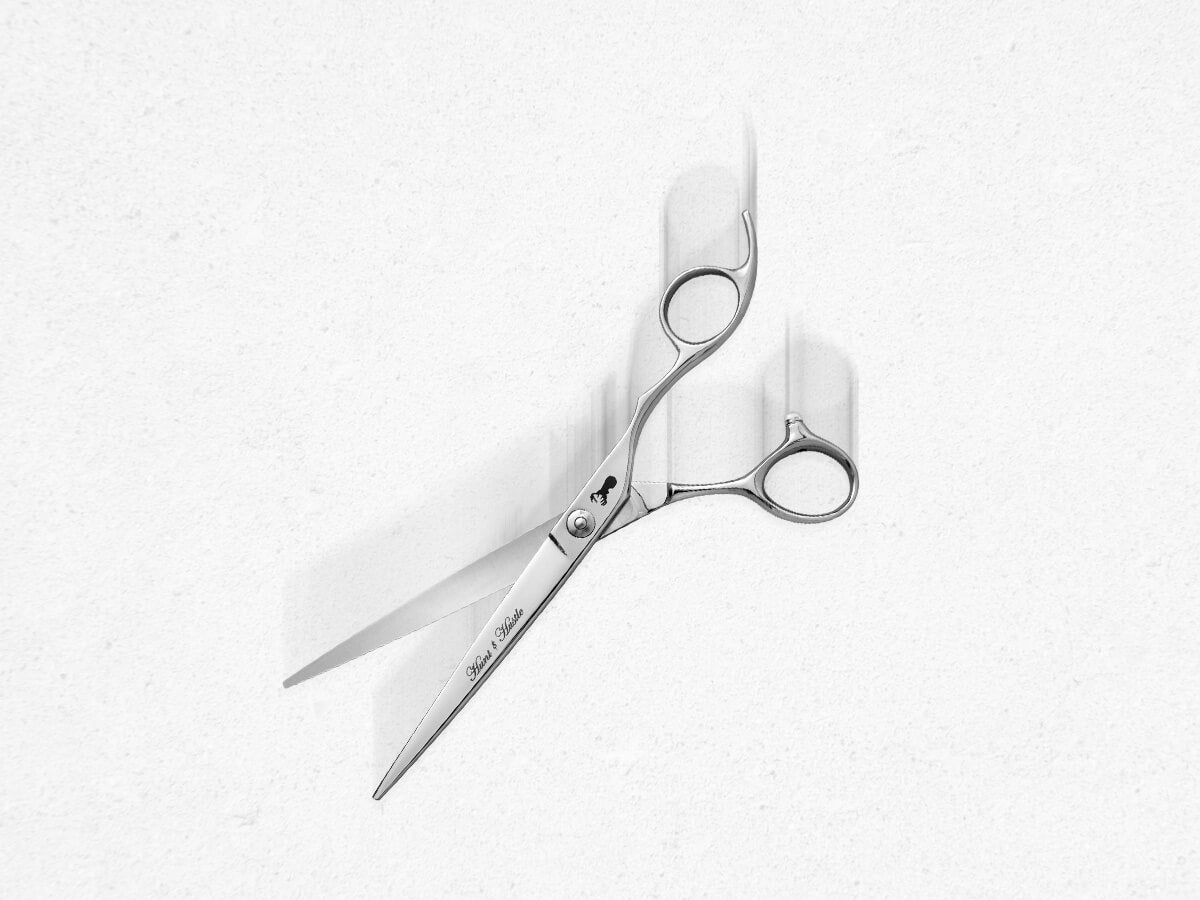 No Hustle
Drop Policy Club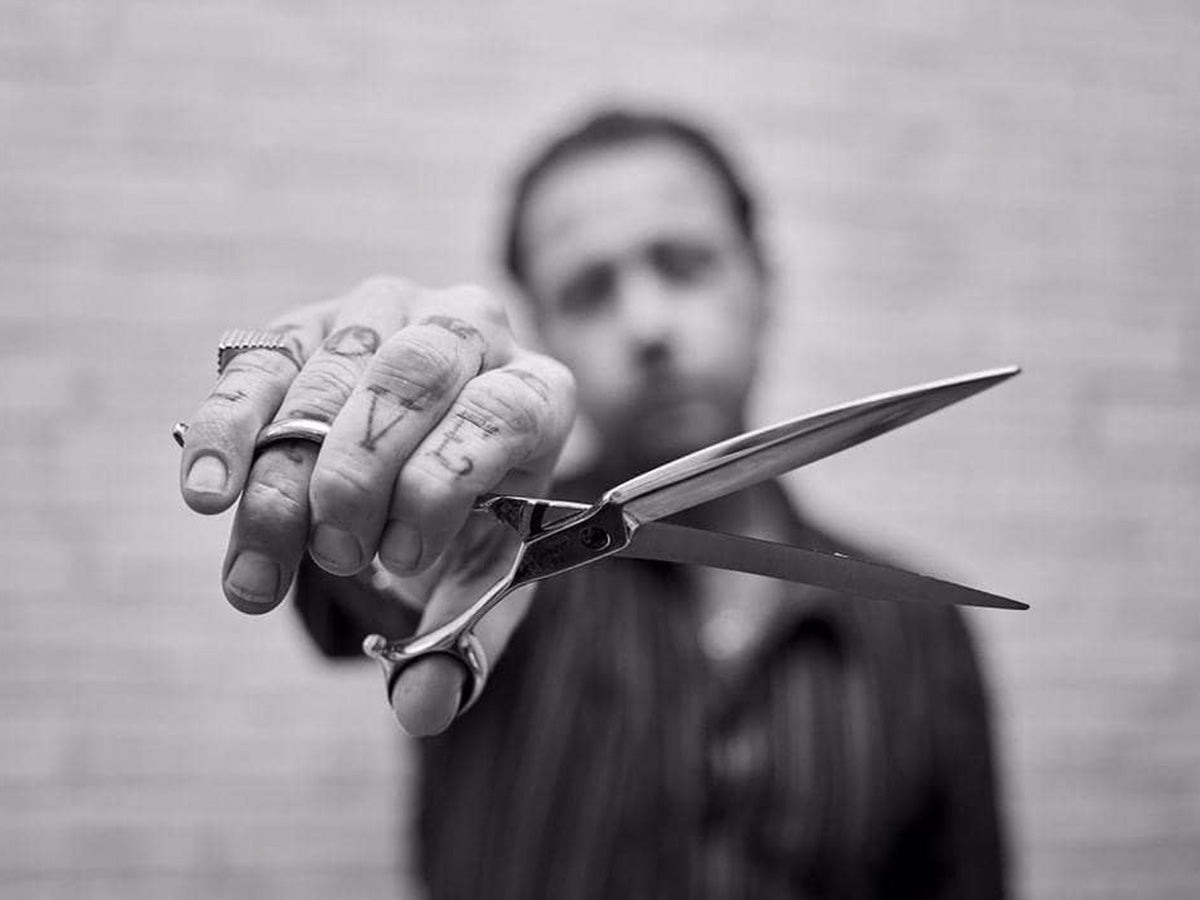 game-changer
The Ace of Spades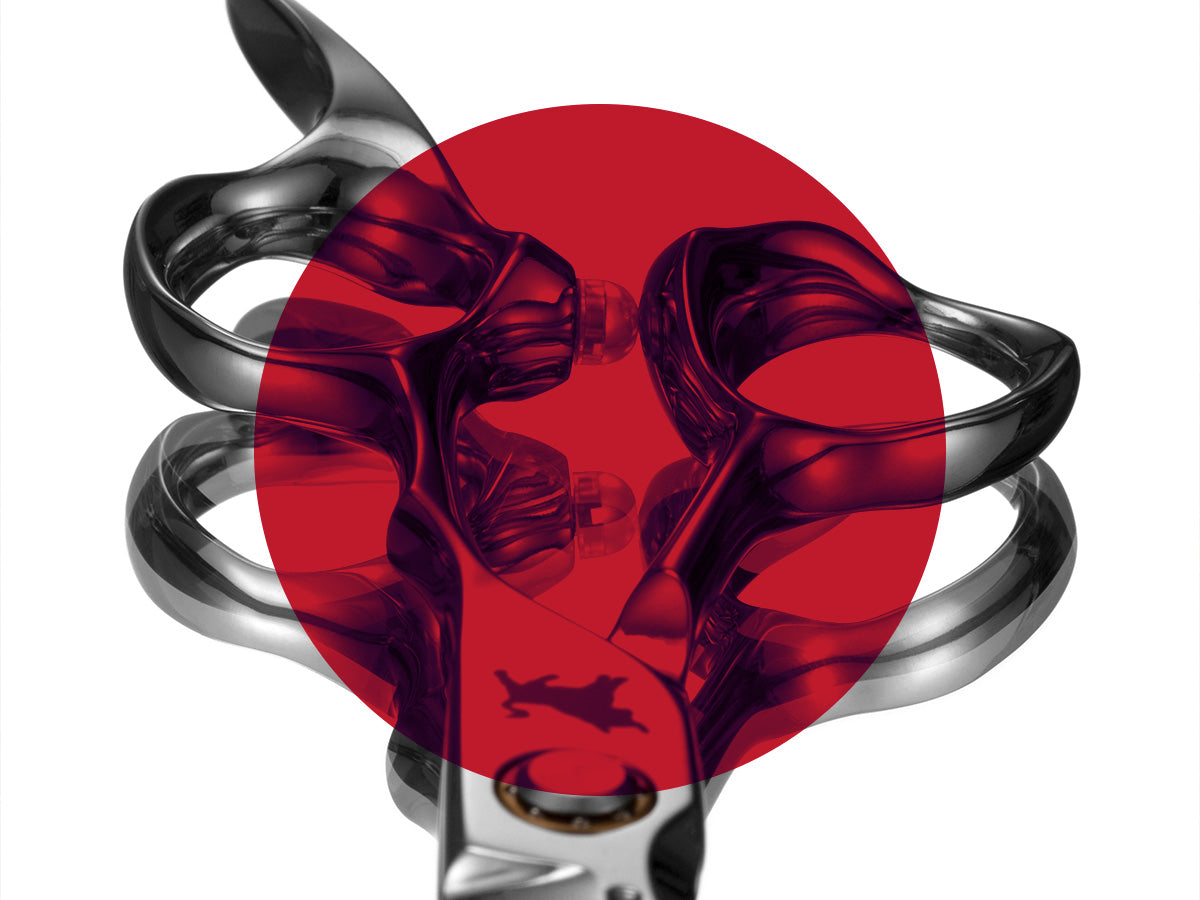 hand crafted
Japanese Scissors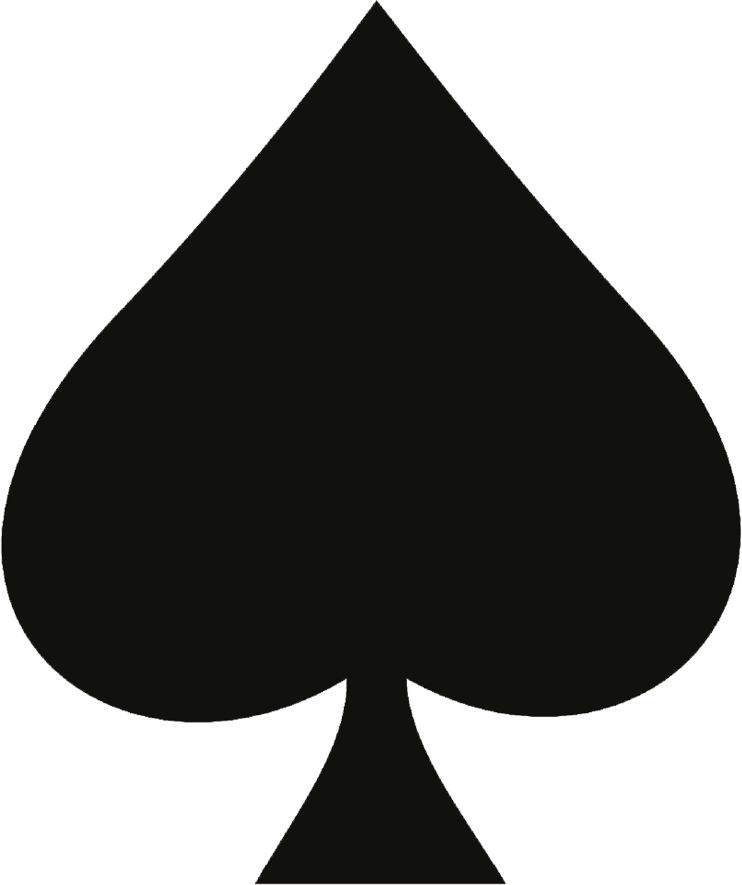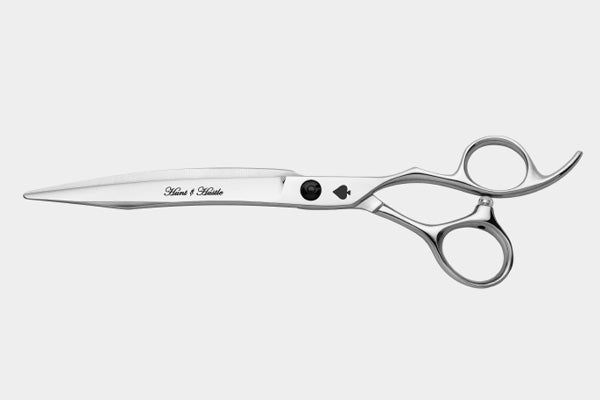 The Ace of Spades
Ace sums it up. The Ace of Spades scissor has been crafted with ergonomics and comfort in mind combined with finer response and power. An excellent scissor!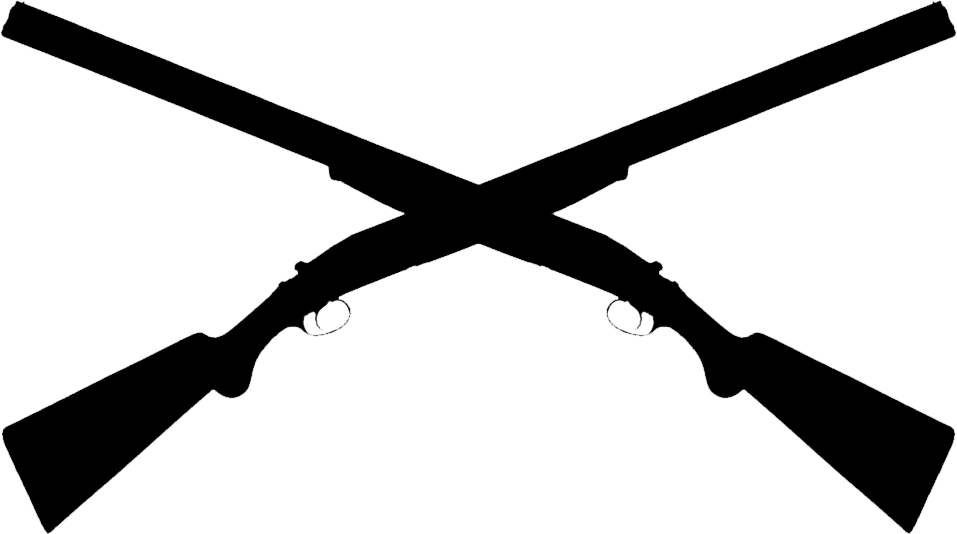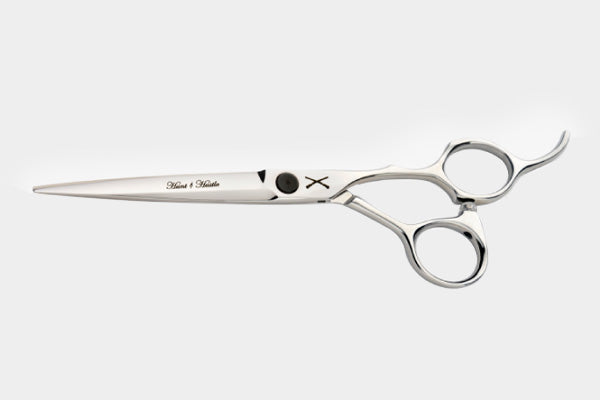 The Duke
This scissor is designed for accurate and high-speed cutting. With the ergonomic shape and off-set handle The Duke sits naturally in your hand for comfort and excellent control.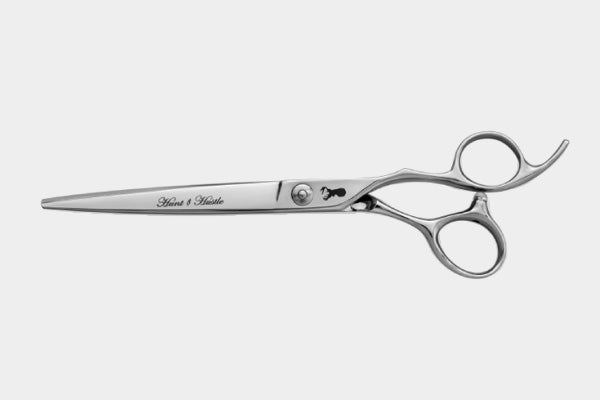 The Stag
The Stag is an ideal scissor for the beginner right up to the expert barber. The Stag has hollow ground blades for crisp smooth cutting action with razor sharpness.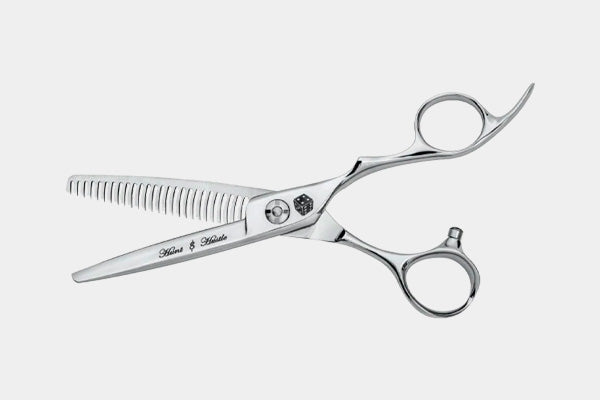 The Player Ergo
Our new ergonomically designed thinning Scissor. The "Ergo" has a super comfortable handle and finger holes for complete strain-free cutting and to reduce wrist strain.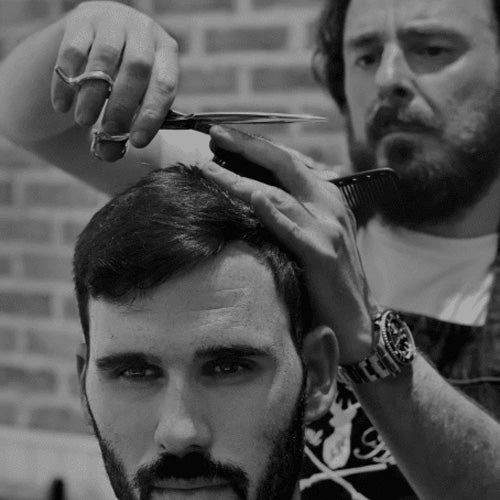 HUNT & HUSTLE
An Introduction
Hunt and Hustle was conceived from the desire to revolutionise professional barber scissors. Barbering has come a long way over the last few years with techniques and hairstyles demanding superior hair cutting scissors for your work. Crafted from Japanese steel, our professional barber scissors provide smooth sweeping action, while the hand-honed blades deliver an extremely sharp edge. These Japanese scissors are a joy to hold and to work with. They are the only choice for professional barbers. They are that good we guarantee them.

Shop The Range
Join The Hunt
Check out our customers below who've tagged us on instagram.
#huntandhustle #barbergame #modernbarbers #traditionalbarbers ✂️♠️👑💈
Recieved my ace of spades this week and after working on my guest with them I highly recommend them to other barbers and hairdressers. I've owned all the top brands and I must say these are my new personal favourite, great balance and super keen edge. I will purchase these for my entire staff
Went and treated myself to the 7″ stags. In love with them already!
Loving them! Best Present I've received this year!
Really good scissor. Comfortable and real quality. Awesome Value too.
7 Stags! in love with them already!